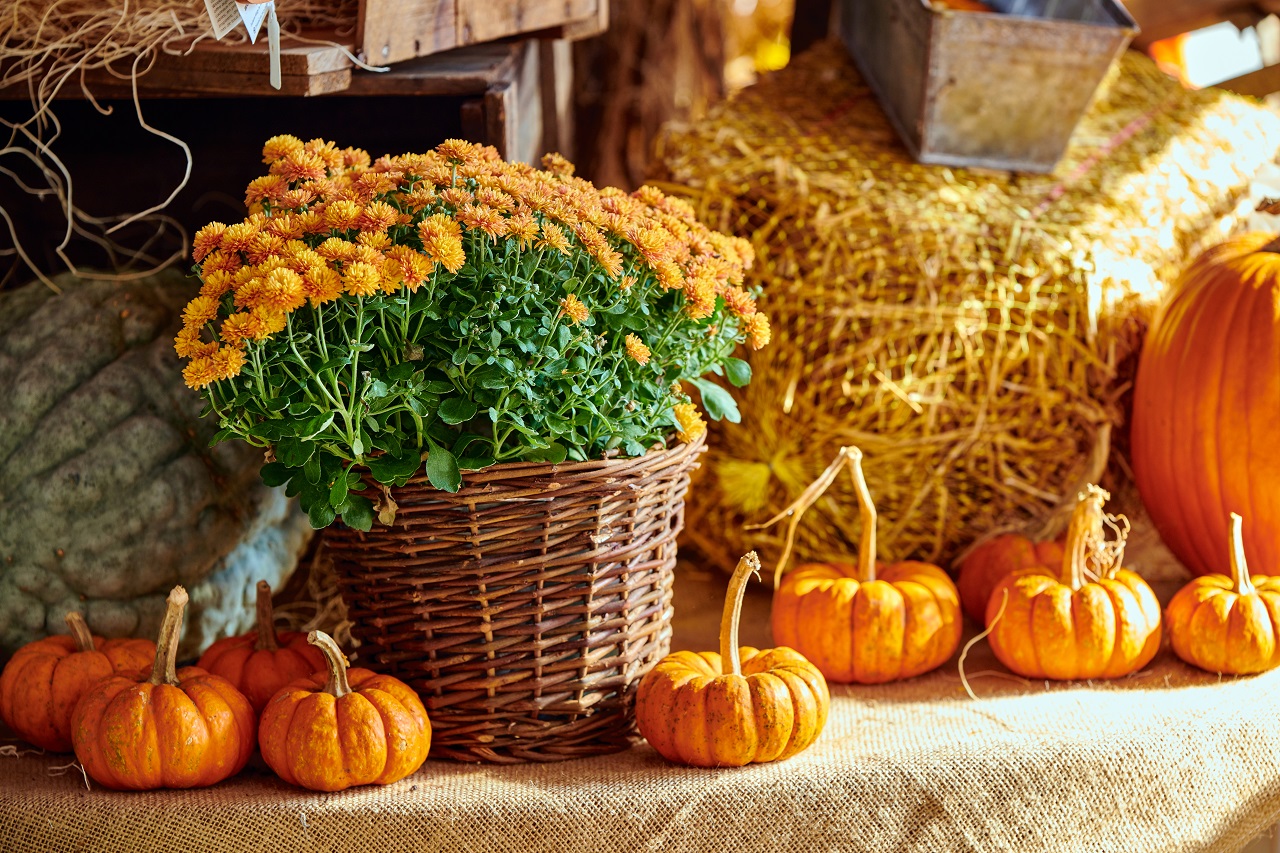 This post was first published on coldwellbankerelite.com
Fall is finally here! After such a hot summer trailing a stressful pandemic season, it's time to celebrate good food, friendly gatherings, and abundant harvests. Homeowners and prospective homebuyers are looking for a cozy place to welcome cool weather and happy holidays—and now more than ever, it's time to emphasize your home's hearth! Read on to learn how to improve your home's curb appeal for autumn.
Create a tidy yet colorful landscape
The leaves changing color is one of the most welcome sights of autumn. However, clumps of dead leaves only remind prospective homebuyers of the raking they'll need to do! Enhance a home's curb appeal by performing regular lawn maintenance and pruning. Viewers will be enthralled by the stunning contrast of green lawns with gorgeous autumn foliage.
Also, be sure to remove any dying summer annuals from the flower beds. Replace them with vibrant fall-friendly species such as mums, celosia, and asters. Patch any gaps in the mulch as well! It might be worth it to put down a whole new layer—ideally in warm, autumn colors.
Install warm exterior lighting
Yes, October is "spooky season," but don't scare off potential buyers with spooky lighting! Illuminate the property with soft, cozy fixtures such as Edison-style string lights, lanterns, or sconces. Make the property look more like a magical, abundant garden rather than a graveyard.
By the same token, if your house is on the market this season, avoid Halloween decorations like skeletons, ghosts, witches, etc. Everyone has their own tastes, and it's better to make the property seem like a harvest celebration rather than a haunted house!
Use fall front door decor
Autumn is a time for gathering, creation, and gratitude. Add a touch of warmth with a gorgeous wreath—the classic symbol of a welcoming, flourishing home. Use earthy colors and vibrant foliage to make the property's front door pop. It's the ideal way to invite prospective buyers to feel right at home.
For extra appeal, create a stone walkway lined by fairy lights or mini lanterns, leading to the front door or porch. There's nothing that says "come home" more than a warmly lit, ambient garden path!
Emphasize the harvest aesthetic
In line with the previous two tips for sellers, skip the overly themed or supernatural decor in favor of the real reason for the season: the harvest. Monstrous figures, antiquated imagery (e.g. wagons, scarecrows), and "spooky" decorations don't suit everyone's autumn style. Keep it neutral, warm, and engaging with pumpkins, gourds, cornucopias, cinnamon brooms, etc.
Remove summer stains and debris
At the end of summer, properties often have muddy walkways, dying flowers, and charcoal-stained patois. Clean up your sidewalks, driveways, and porches with a good pressure washing, and be sure to remove any decaying plant matter. Trim the shrubs and trees that just finished their growing season. The property should look clean and fresh in preparation for cooler weather. Don't forget to clean out the gutters!
Also, feel free to clear away any summery fixtures, such as fire pits, sprinklers, and lawn furniture. Focus on welcoming prospective buyers into the home with lush, fall-colored landscapes, gentle lighting, and a cozy aesthetic. You want them to feel like they can snuggle up inside with a nice mug of cider, not spend chilly days maintaining the lawn.
These few simple tips can make your home more enticing, whether you're selling your house this fall or planning on staying in your house for many years to come. In short, simple is always better for fall home showings. Tap into your visitors' need to relax, restore, and keep warm. Earthy autumn aesthetics and tidy lawns work together to make people feel at home without the pressure to do tons of yard work. Happy fall!
Are you looking to buy, sell or rent a home?
Are you looking to buy, sell or rent a home?